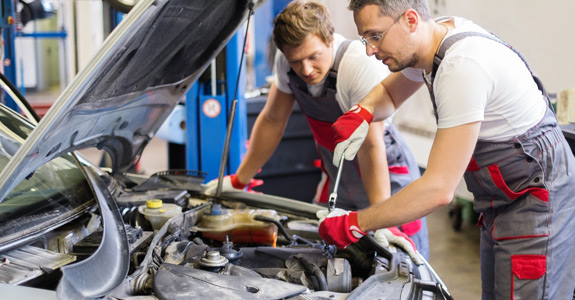 For over a decade, Custom Exhaust & Brakes, Inc. has offered car repair for customers in Asheville, Biltmore Forest, and Woodfin, NC requiring everything from basic oil changes to full-on brake replacement. With ASE-certified technicians on staff and an A+ rating from the BBB, our customers can always trust us for reliable auto repair service.
Expert Brake Repair and Oil Changes
Specializing in muffler and exhaust work and brake changes, Custom Exhaust & Brakes, Inc. is known for its tireless commitment to getting to the root of any automotive problems our customers are facing. We'll fix the most difficult problems with care and precision, but that doesn't mean we won't also handle simple auto repairs. In fact, our customers love that they can count on receiving high-quality work, even for standard oil changes!
At Custom Exhaust & Brakes, Inc., we're known for our versatility and dependability, no matter what the job may be. Our ASE-certified auto mechanics can perform a full range of services for your vehicle, including the following:
Towing
Check Engine Light
Auto Mechanic
Tune-Ups
Smog Check
Steering
Welding
Auto Repair
Fleet Services
Auto Diagnostics
Exhaust
Emission Work
Electrical Systems
Tires
Diesel Emission Inspections
Auto A/C Repair
Batteries
Clean Fuel Injector
Brake Repair
Struts
…And More!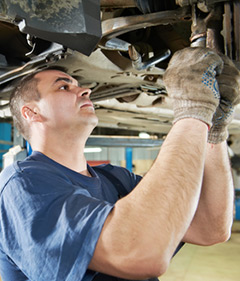 Next time your car seems to be telling you it needs a good mechanic in Asheville, NC, drive it over to Custom Exhaust & Brakes, Inc. for the service it needs. We're committed to offering oil changes, towing service and brake repair for competitive and transparent rates, and will always do our very best to ensure your vehicle receives the highest level of care. Contact us at 828-252-5744 to schedule a car repair appointment, or just come in and see one of our mechanics for the care your vehicle needs!